So I ended up leaving work about 10 minutes early so I could head home, change clothes and get Arianna all dressed and meet up with my friend Ashley at the church to go trick-or-treating. It was pretty chilly and I was definitely not dressed for it. The kids would not let us leave no matter how cold it was lol. We walked all the way back to, what we thought was the right direction, however it was clearly not. We had walked so far, it wasn't even funny. By this time the children were tired so we were all carrying a child and Donovan got stuck with all the candy lol. All-in-all we had an excellent time, the kids got a bunch of candy, which I will help eat lol. Arianna was a leopard and my friend Ashley's two children were a ladybug and ninja. Check out the adorable pictures! I put them in a collage and only the best of the best pictures. I hope you all had a wonderful and safe Halloween!
Sunday Social – Halloween
posted on: October 28, 2012 at 4:56 pm »
Comments Off
So it is that time of the weekend and I am linking up for
Sunday Social
, Halloween style!  I am excited for Halloween however they are calling for a horrible rain/wind/snow storm late Monday to early Tuesday because of the hurricane on the east coast.  I read that the hurricane has now merged with two wintry mixed storms and could bring
SHEETS
of rain,
HEAVY
snow and winds to a
THIRD
of the country and us being in Michigan, not too far from the east coast, I have a feeling we are looking at quite a shocker!  Expect a lot of pictures if we have crazy weather and especially on Halloween, I forgot my camera last year.  I definitely need to start taking pictures like some people, everywhere they go!  Me and Arianna took funny pictures yesterday, expect those in a post soon.
Christmas and potty training!
posted on: January 2, 2012 at 3:52 pm »
Comments Off
So much for updating on my break from school huh? Lol sorry about that I have just been busy with working constantly and taking care of my baby girl. I am proud to say she is
finally
potty trained after a struggle lol. She one morning woke up and went potty on the toilet and not she is going potty by herself with one accident or none a day and I am so proud of her. She gets excited every time she goes potty on the big girl toilet because we always cheer her on. I, of course wrote a letter for her teacher for when she goes back to school tomorrow to let them know they have to
remind
her if she has to go potty because as far as in school, she can't just get up and go to the restroom, she will have to have someone take her. At home if she has to go she just goes to the bathroom and goes….so I am worried to see how school goes. Obviously have to send 1-2 pairs of undies with her and extra clothes just in case.
On another note, I had a pretty good Christmas. This was the first year that Nana was excited to open presents and everything. She said "MAMA LOOK" before she even ripped off the wrapping paper, lol. It was pretty cute. I'm going to post pictures at the end of this post. Let's just say, my child is spoiled with how much toys she has and she got even more for Christmas lol. Donovan got a lot of presents from me and then he got me a few. My mom bought me three new pairs of work pants and I definitely needed them!! I have had the same pairs of pants since I started JCPenney, 4 years ago!
Donovan has an interview tomorrow for a nice job and then he might have a job at the post office and I am excited because I won't be worried about money or anything because he'll have a good job and be able to pay bills and not worry about if they are going to take his hours away or if he'll even get a paycheck. Well I really don't have much else to say so I am going to go lay on the couch and watch TV with my family and maybe take a nap or browse the internet
. So here are some pictures for you to enjoy!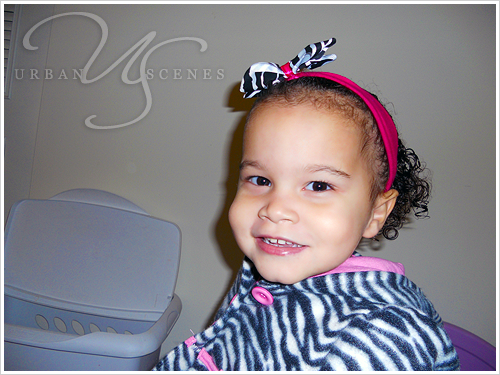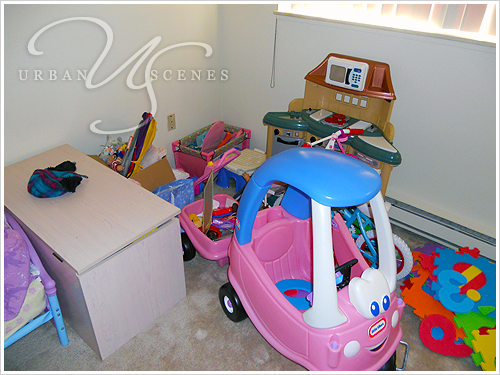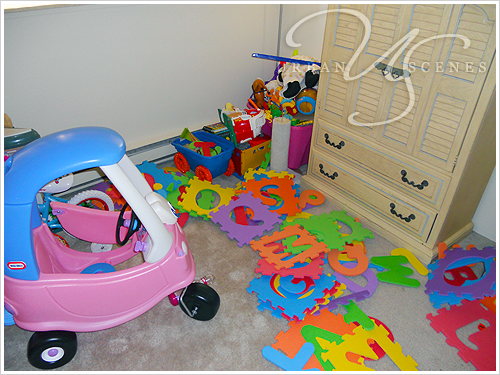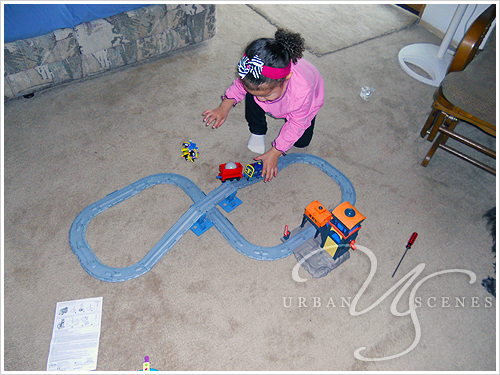 Thanksgiving; giving thanks
posted on: November 24, 2011 at 1:27 am »
Comments Off
[EDIT:] I will update tonight, promise. I go in later tomorrow for work so I will have some time! [/EDIT]
This is a day to give thanks to everything you are thankful for whether it be someone or something in your everyday life. So I am going to do a thankful post and sorry if it is boring, deal with it.
I am thankful for my boyfriend Donovan. He is always there for me when I need him and helps me out tremendously. We may have our occasional disagreements but we get over it. We are best friends and lovers, all in one because you can't have one without the other. He may not be the father to my daughter but he has been there and in her life for two-and-a-half years which if you don't know, since she was approximately 10 months old. I just want to say I love him dearly and he has my heart.
I am thankful for my daughter because without her, I don't know where I would be in life or who I would have to love me unconditionally through thick and thin. Being a mother is a gift from god and I would not trade it for the world. She is my pride and joy. She may irk me every now and then (LOL! More like every day) but she still is my booboo and will always be.
My mother who is always there for me when I need her the most. She helps watch Arianna when I am working and Donovan is working and can't. She helps me out financially if I am ever in a rut, and I do the same for her. She is my backbone and I am hers. We are more best friends than mother and daughter.
Those are just a few people I am thankful for. I am definitely thankful for everything I have and need. God is great and has blessed me with a beautiful family, two good jobs, an education and a roof over my head. God never lets me down when I need him the most and will always be my savior. So don't forget to say your prayers and thank your loved ones tomorrow on Thanksgiving. It isn't all about you, it is about giving thanks to those around you. God bless you all.
ps:
maybe expect pictures tomorrow of my Thanksgiving.